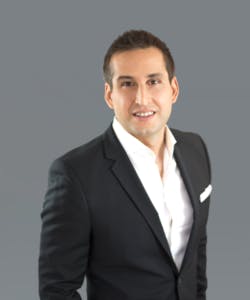 Since emigrating to Canada in 1990, Hamid Shahbazi has lived in West Vancouver and Coal Harbour, becoming intimately acquainted with the Vancouver area and all it has to offer.
That extensive familiarity with Downtown Vancouver and the North Shore has come in extremely useful since Hamid became a REALTOR® in 2004. To that knowledge of local communities, Hamid adds a deep understanding of the day-to-day trends in the real estate market.
Hamid prides himself on his customer service and has never received a single complaint throughout the many, many real estate transactions in which he has been involved.
Prior to entering the world of real estate, Hamid graduated from Handsworth Secondary School and the University of British Columbia, having also attended West Vancouver High School and Capilano University.
Hamid is married and is dedicated to his family. The majority of his downtime is spent with family and friends.
In addition to his family, sports are an important aspect of Hamid's life. Like his brother, Babak, he is a big soccer fan, and Hamid also enjoys going to the gym or playing basketball.
On top of all those activities, Hamid still finds time to support various local charities.