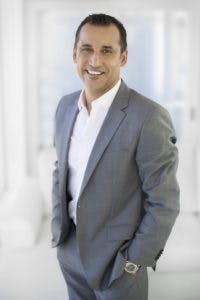 Babak Shahbazi has lived on the North Shore since 1990, coming to know it and its real estate market intimately. That depth of local knowledge is an important part of his success as a REALTOR®. Since getting his real estate licence in 2003, Babak has always put his customers first, building a reputation as a trustworthy professional.
A dedicated family man, Babak is married with three kids (two girls and a boy).
Babak is also deeply involved in his local community, volunteering much of his time to various causes. He established a soccer club in 1991 and currently manages two teams in the Vancouver Metro Soccer League, as well as being involved with a range of charity groups such as the Rotary Club of North Vancouver and the Canadian Iranian Foundation. Through his involvement with soccer, he has raised money for Lions Gate Hospital, Westminster House Society, and Razi Network for Disabled Children to name a few.
Before coming to Canada, Babak lived in Iran, Dusseldorf and the United States (where he played soccer semi-professionally). As well as that stint as a soccer player, Babak's resume includes experience as a software developer and network support manager with companies such as Western Digital, ISMBC (a joint venture of TELUS and IBM), ResponseTek, and Sysco Technology. He studied at both Capilano University and Simon Fraser University, graduating with a degree in Computer Science."